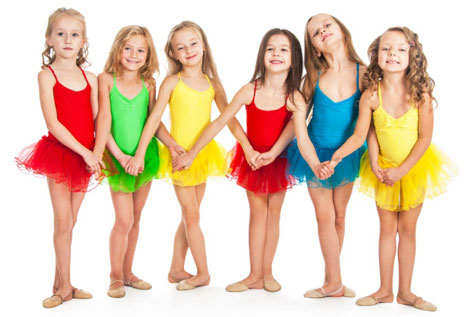 Tuition is due on the 1st of each month. A $20 late fee is applied on the 5th that increases to $30 if not paid by the 8th.
Annual Fees (prices effective spring 2019)
REGISTRATION
$35 for first student in the family
$20 for each additional child in immediate family

RECITAL FEES* (non-refundable) Due with Mar 2018 tuition.
$50 for the first student in the family
$40 second student
$120 family max
*fees are used for auditorium rental, backdrop, awards ceremony etc.

COSTUME FEE (non-refundable) Due with Jan 2018 tuition.
$75 per recital dance, per student (effective fall 2017 and 2018 Recital)
Each Recital Student Must Purchase $15 Opening Number T-shirt
Additional information regarding reserved seating and general admission tickets will be forthcoming.
Note: Monthly tuition has been set based on the number of classes scheduled from August - May. Therefore, it does not vary based on the specific classes in each month uncluding holiday breaks.
Ballet is the core of all dance. Terminology, technique and strength training is the foundation of a professional dancer. As such, all ballet classes are being extended. Beginner Ballet classes will be one hour, intermediate and advanced ballet classes will be one and one half hours and are offered one day a week. All other classes are an hour unless specified below.
Classes Offered: Ballet | Jazz | Tap | Lyrical | Hip Hop | Contemporary |Musical Theatre | Tumbling| Conditioning & Stretching | Lil Ballerina Combo
Girls and boys are welcome at our dance studio!
Beginner Classes Ages 5-8|Intermediate Classes Ages 9-12|Advanced Classes Ages 13-18
Levels are determined by age, unless your dancers have previous experience.
Monthly Tuition (Effective August 2018)
1 class $60
2 classes $75
3 classes $100
4 classes $125
Unlimited Classes $145
Lil Ballerina Combo Class $65 per month (Ages 2 1/2-4)- includes 2-30 minute classes offered twice a week. Attend one or both, tuition is the same.
Competition Team Unlimited Package $150 per month-includes a 2 hour competition class (mandatory for competition team members).
Voice Lessons- Call for information.
Drill Team Audition Prep - $100 per 2 hour class- offered in spring session only beginning in January.

Pageant Coaching - Private classes only. $50 per hour. 1 hour minimum.

Interview Coaching - Private classes only. $100 per hour first class then $75 per hour. 1 hour minimum.
Other Classes Offered
Trial Classes - $15 per class
Private Lessons Upon Request (must schedule with Ms. Britney)- $30 half-hour/$50 per hour
Private Lesson Package Deal (pay for 5 classes in advance and get one free)